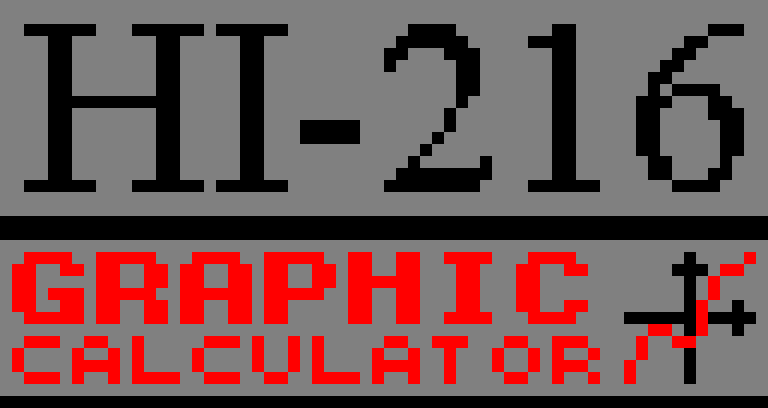 HI-216 GRAPHIC CALCULATOR
A downloadable emulator for Windows
This is an emulator for a very old and niche graphic calculator called HI-216. It uses a very basic programming language to recreate various mathematical functions, based on the 72 pre-made Graphs. You can also have fun in Sandbox Mode, creating whatever your heart desires! (All files used by HI-216 can be opened and edited in any text editor.)
For the moment, the SHR-OS Emulator only contains this program - we'll see if my commissioner asks me to do any other ones!
I included a copy of the original HI-216 Manual, but also take a look at the Readme for more info about using the emulator (it's pretty simple). I also included, according to my commissioner's request, an early copy of Minnisoda's Technical Revelations that he sent me; if you want to listen to the final album (and possibly buy it), it's here: https://89odev.bandcamp.com/album/minnisodas-technical-revelations
There's not much else for me to say here! Just have fun!
The FontStruction "FiveByFive" (https://fontstruct.com/fontstructions/show/2156236) by "SauceDLX" is licensed under a Creative Commons Attribution license (http://creativecommons.org/licenses/by/3.0/).

Comments
Log in with itch.io to leave a comment.
what application do u use to open the .hi216 files ??
its almost like real life
me when i go to work and theres a x^4 - 0.5x^3 + 12x - 8 in the subway